Bradford film premiere about twin Jewish WW2 refugees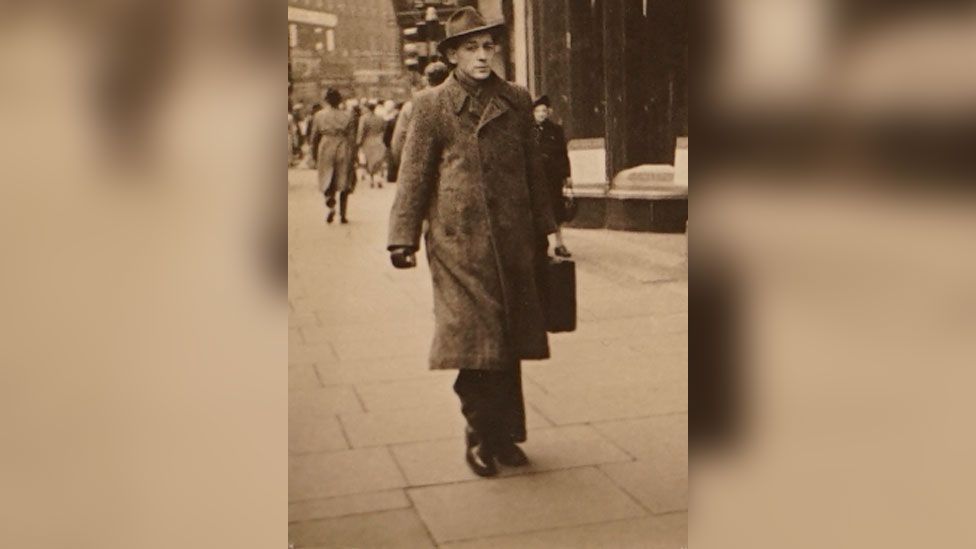 A film about twin Jewish boys who escaped Nazi Germany and made new lives in Bradford is to be premiered on Sunday.
Called Tvins, it tells the story of Fritz and Hans Toczek who took the names Fred and John after settling in England.
Their path to freedom included being interned in the Isle of Man and sent to Canada before eventually returning.
John's son, Nick Toczek said his father "hardly spoke about it at all".
The film, directed by Danny Hardaker and told through the eyes of their children, will be premiered online at 19:30 BST on Sunday.
At the urging of their father the twins had left Cologne for the UK as teenagers in 1938 to escape growing prejudice, and eventually settled in Bradford.
Both were keen boxers and got places at Bradford College to do textile studies.
However in 1940 they were arrested and interned along with thousands of other German Jewish refugees, Nazi sympathisers and prisoners-of-war.
They were sent first to a camp near Harrogate, then the Isle of Man and Canada.
Nick Toczek said: "Both of the brothers are long-gone now but they are my dad and Uncle Fred so I started doing family research.
"I knew very little of the story as my dad hardly spoke about it, when I was growing up all I knew was he'd gone to Canada as a lumberjack.
"He just didn't want to talk about it."
Most of the information in the film has been gathered since the twins died after both bringing up families in England.
The twins' father and an elder brother died in concentration camps during World War Two, but their mother survived, Mr Toczek added.
Civilian Internment in World War Two
Winston Churchill ordered "enemy aliens" be rounded up in 1940
Thousands of Germans, Austrians and Italians were originally sent to camps in the UK
Many were Jewish refugees and unlikely to be sympathetic to the Nazis but they were still treated as German or Austrian nationals
More than 7,000 internees were deported, the majority to Canada
Related Internet Links
The BBC is not responsible for the content of external sites.