Covid 19: Leeds man 'haunted' by wife's death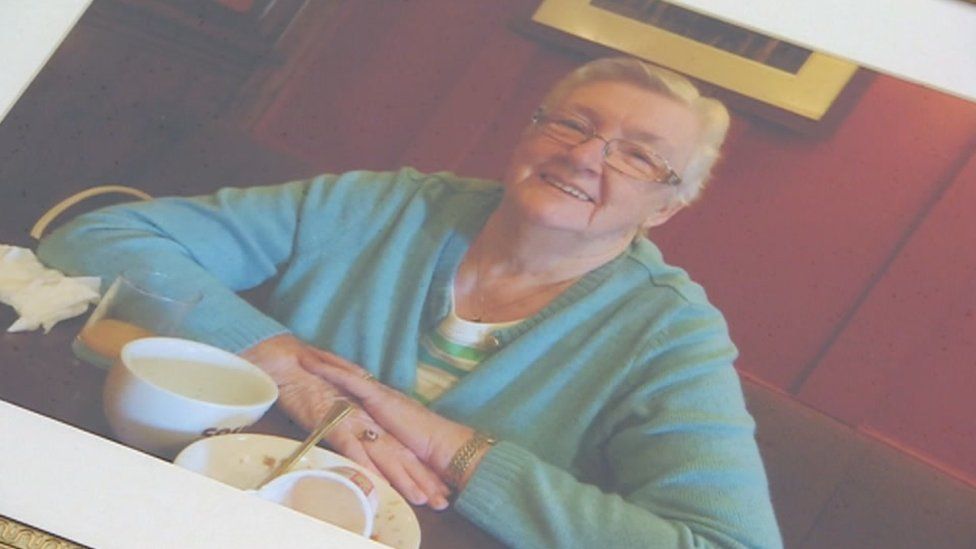 A devoted husband who lost his wife of 63 years to coronavirus said watching her die will haunt him "for the rest of my natural life".
The Covid lockdown meant Gordon Bonner, 86, from Leeds, was unable to see his wife, Muriel, for over a month before her death as she was in a care home.
He said their forced separation before she died in hospital meant he struggled to process his grief.
"For weeks I had the feeling she was still in lockdown," he said.
Mr Bonner has shared his story as part of National Grief Awareness Week, which is highlighting the impact of Covid-19 this year.
As part of the week, buildings across Leeds, including the Town Hall and City Museum, have been lit up in yellow to remember those who have lost loved ones.
Mr Bonner said: "I've received a lot of gifts in my life, but the greatest gift of all was the absolute devotion and loyalty Muriel brought to our marriage for the whole 63 years I was married to her."
Muriel, 83, was diagnosed with dementia in 2010 and by 2014 Mr Bonner acted as her full-time carer until a fall in 2018 resulted in her needing residential care.
He visited his wife every evening until the home entered lockdown on 15 March.
Mr Bonner did not see his wife again until he sat with her for the last hour of her life in St James' Hospital in Leeds a month later.
"I was suited and booted like a spaceman to protect me from infection," he said.
"It's something that will haunt me for the rest of my natural life. I couldn't believe what happened."
"The whole thing thrust me into the hinterlands of despair and desolation."
Mr Bonner and other relatives of those who died of coronavirus have been invited to a special memorial service at St Paul's Cathedral in London for National Grief Awareness Week.
Related Internet Links
The BBC is not responsible for the content of external sites.