Charles Bronson 'threatened to gouge HMP Wakefield governor's eyes'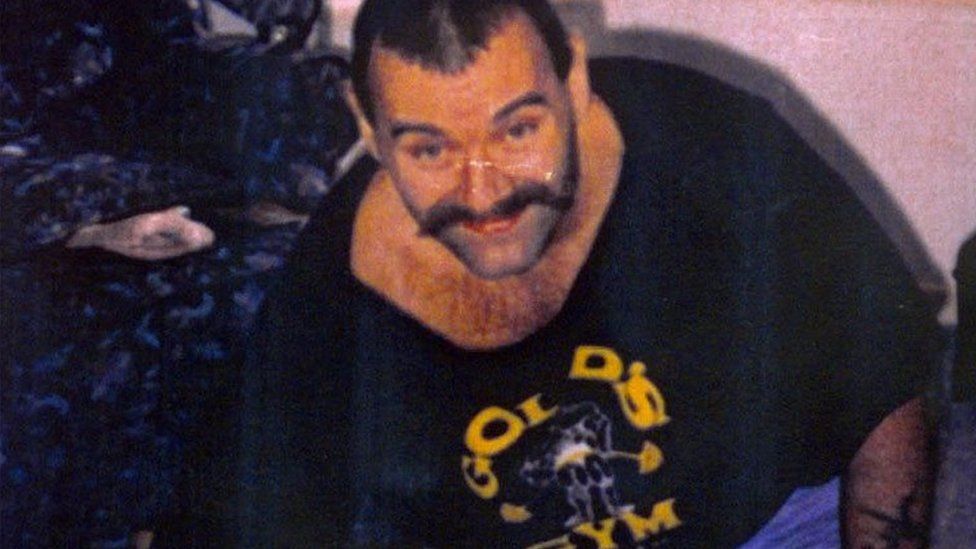 A prison governor has described to jurors the moment notorious inmate Charles Bronson held him on the floor and threatened to gouge his eyes out.
Mark Docherty claims Bronson, 65, attacked him at the start of a welfare meeting at HMP Wakefield on January 25.
He told Leeds Crown Court Bronson had been "squashing my face" and saying he would "take" his eyes out.
Bronson, who denies the offence, is currently serving a life term for robbery and kidnap.
Mr Doherty said Bronson, who is appearing in court under the name Charles Salvador, had been due to attend a meeting in order to to discuss his "welfare and engagement" within the prison system.
He said Bronson "never" attended such meetings, and a psychologist, members of an independent monitoring board, probation and a personal officer were all due to attend.
He told the court that as he asked Bronson to come in to the room he saw him "look to draw a punch or to grab me by the neck".
He said: "I have not had the chance to move, so I got hold of Mr Salvador's arm as it's come round my neck.
"As I grabbed hold of his arm I went back into the chair and I think the momentum of me and Mr Salvador heading in the same direction meant I fell to the floor and Mr Salvador fell on top of me.
"He was just squashing my face," Mr Doherty said, before describing Bronson making the threat about his eyes.
The court heard that custodial manager Steven Coomber and a number of colleagues had to pull Bronson away.
Jurors also heard how Bronson allegedly warned HMP Wakefield's governing governor, David Harding, he would "be next" as he was pulled from the room.
Bronson, who is defending himself, denies a single charge of attempting to cause grievous bodily harm with intent.
Related Internet Links
The BBC is not responsible for the content of external sites.