Computer failure hits 'majority' of Bradford and Craven GP surgeries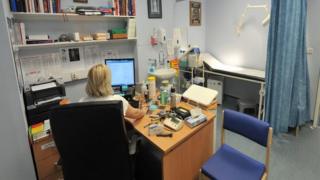 Dozens of doctors' surgeries across parts of Yorkshire have been struggling with IT problems for two weeks.
Health officials said the "majority" of the 81 general practice surgeries that are part of the Bradford district and Craven areas have been affected.
Electronic referrals, printing prescriptions and checking test results have been affected.
The IT system failed after a problem with air conditioning at a data centre in Bradford.
The Clinical Commissioning Group (CCG) that provides health services across the area said: "While today we are still experiencing slow performance and login issues, primarily as a result of ongoing tuning of the system, we anticipate this will conclude over the weekend and prior to start of business on Monday.
More stories across Yorkshire here
"We are expecting to see improvements by Monday that will progress incrementally over a further three to four days."
Officials have appealed to people to be patient with GP staff who are trying to work through the problems.
"We are asking people using healthcare services to be patient, especially with staff at GP practices as they deal with this issue and tackle an associated backlog of work.
"We want to reassure patients that everything is being done to fully restore IT systems as soon as possible.
"GPs are able to see and update patient records and have systems in place to manage urgent referrals and those for fast-track cancer and chest pain."