Lidl plans new Leeds warehouse creating 500 jobs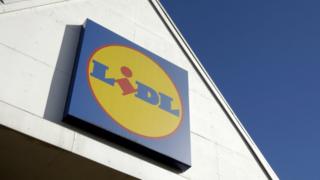 German supermarket chain Lidl has announced plans for a new warehouse near Leeds, creating up to 500 jobs.
Lidl confirmed it had bought a 38-acre site in Gildersome to use as a regional distribution centre.
The discount retailer said the proposals "could lead to as many as 500 new jobs once operational".
It is part of its £1.45bn expansion scheme, which includes building and opening new warehouses in Doncaster, Bolton, Peterborough and Luton.
The Gildersome warehouse, which is estimated to be 60,000 sq metres in size, will be one of 17 Lidl distribution centres in the UK.
Last year it opened one in Exeter and and another in Wednesbury, near Wolverhampton.