Sean Hercules 'fired at Spanish police' before being shot dead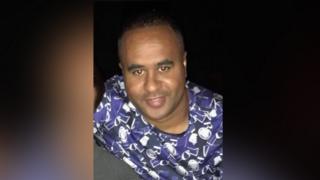 A man killed in a police shooting in Spain was an armed criminal who opened fire on officers after they confronted him, authorities have said.
Sean Hercules, 39, from Leeds, died in the Cancelada area of Malaga on Monday, said Spanish police.
Before the shootout, witnesses saw him with a weapon fleeing a car crash near Puerto Banus that morning.
He was traced to a hotel in the resort of Estepona, about 20 minutes' drive from the crash scene.
Mr Hercules opened fire on officers after they confronted him and was then killed in the shootout, Spanish national police in Malaga said.
Officers said two firearms and four cartridges were found next to his body.
They said he had a history of drug trafficking and weapons possession.
An investigation is underway, police added.
The Foreign and Commonwealth Office (FCO) confirmed a British man had died in Spain but did not disclose his identity.
It said it was "in contact with the family" and had offered them support.