Forced marriage: Leeds parents jailed over Bangladesh wedding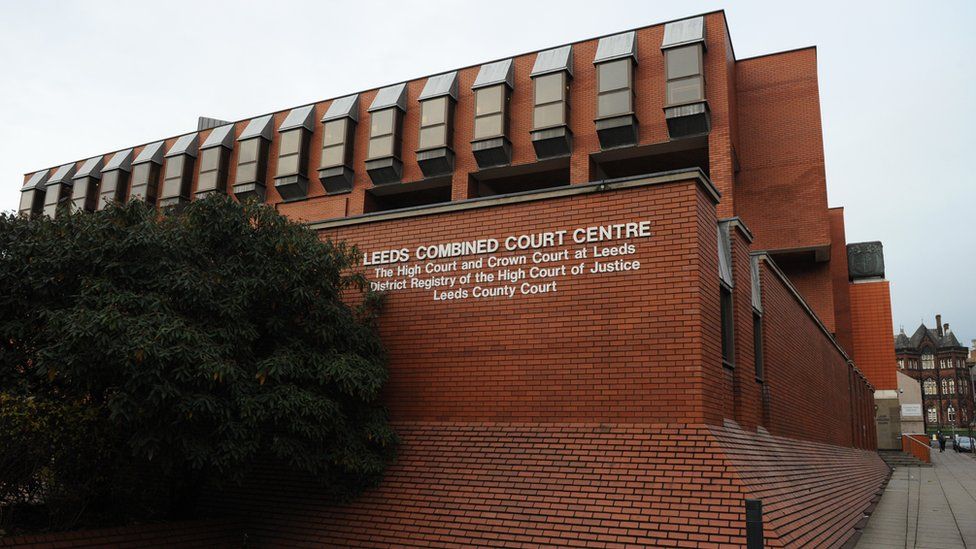 A husband and wife have been jailed for tricking their daughter into travelling to Bangladesh in order to force her into marriage.
The couple were described as "monsters" by their daughter who they had threatened to kill if she did not go ahead with the arrangement.
The father was jailed for four-and-a-half years and the mother for three-and-a-half years at Leeds Crown Court.
None of those involved in the case can be named.
The then 18-year-old daughter had to be rescued from a remote village in an operation by the British High Commission involving armed police, the judge heard,
The woman, who is from Leeds and is now aged 20, described in a victim impact statement how she had assumed a new identity and lived in fear of her family.
She said: "I know I will always have to remain cautious but, knowing those monsters are going to be in prison, I feel the uttermost freedom in my heart.
"I want other girls to know that forcing someone to marry is wrong."
The woman was taken to Bangladesh with other family members for what they had been told was a holiday.
But the parents had made extensive plans for her wedding to a first cousin.
She reacted against the plan and her father hit her, with her mother's encouragement, the court heard.
Her father said he would "chop her up in 18 seconds" if she continued to reject the proposed marriage, the judge was told.
The woman managed to alert the police through her boyfriend in the UK and the court was played some of the messages she left on his phone.
Judge Simon Phillips QC said of the recordings: "Her terror and distress is palpable."
Judge Phillips heard how the woman escaped with only the clothes she was wearing and a Leeds bus pass.
The woman said: "I was betrayed by the two people who are supposed to protect, love and keep you safe."
She was born in the UK, lived a Westernised-lifestyle and was hoping to go to university, the court heard.
Dafydd Enoch QC, defending her father, told the court: "These events are not borne out of malice, hate, greed or prejudice. They were borne of deep-seated culture."
The pair were found guilty of forced marriage and a count of using violence, threats or coercion to force their daughter into marriage, following a three-week trial earlier this year.
Peter Mann, from the Crown Prosecution Service, said "This successful prosecution and the custodial sentences imposed send a clear message that forced marriage is a very serious crime and those responsible will be prosecuted."
It is thought to be only the second case of its kind.