Elsie Frost murder: Family calls for new inquest over 1965 killing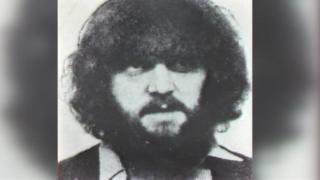 The family of a schoolgirl murdered in 1965 is calling for a fresh inquest to allow evidence against the prime suspect to be made public.
Detectives were preparing to charge Peter Pickering with murdering Elsie Frost when he died in March.
The 80-year-old, dubbed the "Beast of Wombwell", was being detained in a psychiatric hospital since admitting killing another girl in 1972.
Her brother Colin Frost said: "We need to set the record straight."
Yorkshire breaking news: Climber 'lucky to be alive' after fall; RAF veteran gets back in cockpit
Aged 14, Elsie's body was found near a railway tunnel in Wakefield on 9 October 1965. She had been stabbed several times.
The initial inquest in 1966 resulted in the coroner naming Ian Bernard Spencer as her killer but when the case came to court it was immediately thrown out due to a lack of evidence.
Non-one else was convicted of her murder and in 2015 West Yorkshire Police launched a fresh appeal to find the killer.
Last year police, who strongly believed Pickering was responsible, passed a file to the Crown Prosecution Service (CPS) and had been expecting a decision on whether or not to charge him when he died.
Pickering was being detained after admitting stabbing and strangling Shirley Boldy, 14, in Wombwell, near Barnsley, in 1972.
He had also been found guilty of the rape and false imprisonment of an 18-year-old woman in South Yorkshire weeks before he killed Shirley.
With the support of Wakefield MP Mary Creagh, Elsie's family is now raising money to fund the legal costs to requesting the Attorney General to order a new inquest and hopes to submit a case to him by the autumn.
Mr Frost, who was six years old when his sister died, said: "There's a huge amount of emotion for us a family, but the overriding one is frustration because we were so close to getting a result and that's been taken from us.
"An inquest would allow the police to declare all the evidence they have against Pickering and also set the record straight for Ian Spencer's family."
Ms Creagh said it was important the family got to hear the evidence in a court of law.
She added: This will be the moment of truth when we get to hear what happened to Elsie."