Sandip Singh Atwal jailed over bogus £837,000 NHS claim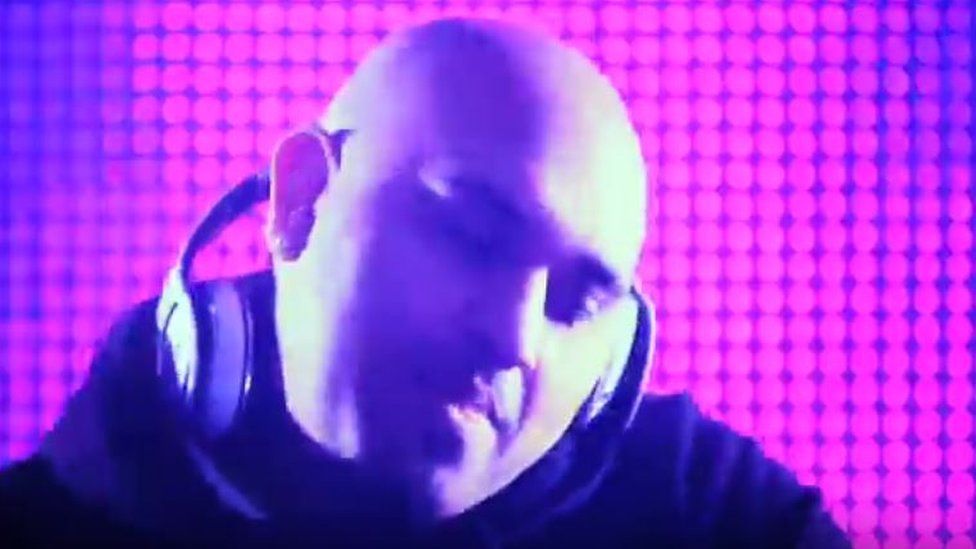 A DJ who tried to claim £837,000 from a West Yorkshire NHS trust for negligence has been jailed for three months after been found in contempt of court.
Sandip Singh Atwal, of Birmingham, went to hospital for injuries to his hands and lip after he was attacked in 2008.
Mr Justice Spencer, sentencing him at the High Court, said 14 allegations of contempt had been proved against Atwal and he "could have made many more".
It is thought to be the first time an NHS trust has brought such proceedings.
Calderdale and Huddersfield NHS Foundation Trust was given permission because it was "an attempted fraud on the health service", said Mr Justice Spencer.
On 20 June 2008, Atwal, who was working in his family's taxi firm, was injured in an attack with a baseball bat and went to Huddersfield Royal Infirmary.
He was treated for fractures to the index finger of his right hand and the ring finger of his left hand, and a laceration to his lower lip.
He said the treatment he received was negligent and had left him unemployed and dependent.
He later brought a claim for negligent treatment, admitted by Calderdale and Huddersfield NHS Trust, who offered £30,000 to settle the case.
This was "if anything, a generous offer", said the judge.
However, Atwal asked for £837,109, including very substantial sums for future loss of earnings and care, on the basis he was unable to work and grossly incapacitated.
But the DJ - whose stage name is Sunny - was filmed working as a courier and dancing in a music video for a single he also released.
Mr Spencer, in his sentencing remarks, said "the defendant deliberately and grossly exaggerated" the extent of any disability.
The judge said he was prepared to accept Atwal experienced some discomfort and disability in his right hand, but it was the degree of "dishonest exaggeration" that made the case so serious.
Mr Spencer made an order for Atwal to pay £75,000 toward costs.
For each case of contempt proved the defendant received a concurrent sentence of three months' imprisonment.
Related Internet Links
The BBC is not responsible for the content of external sites.