Dewsbury firefighter saves boy's life on Turkey holiday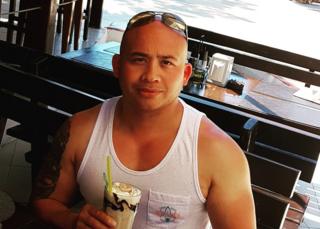 A firefighter who was on holiday helped to save the life of a child who was dragged unconscious from a swimming pool.
Stefan Taylor, 34, of Huddersfield, was at a hotel on the last day of his trip to Hisaronu in Turkey on Saturday when the boy was pulled out the pool.
The firefighter said he began mouth-to-mouth resuscitation on the child while two other people also helped.
"A boy of three or four was passed to me. He was unconscious," he added.
"I began CPR and I kept going and going. It was a miracle. He just came back and started coughing and crying."
After several unresponsive minutes the boy coughed and breathed on his own.
You may also like:
Mr Taylor, who is stationed at Dewsbury, said: "I've been in situations similar to that for my job, but when you are on holiday mode it's a different experience.
"The whole thing brought tears to my eyes."
He said he has since been in touch with the boy's family who told him he has made a full recovery.
Dave Williams, West Yorkshire Fire Brigades Union secretary, said: "That's what firefighters do, we are here to make a difference, and Stefan is dogged.
"He will keep on going, his sheer will to continue has helped the boy survive."