West Yorkshire gang admit selling drugs on the dark web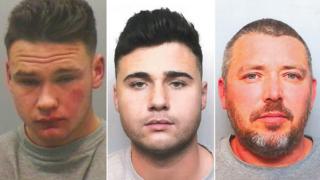 Three men have admitted selling potentially lethal drugs over the internet.
Jake Levene, 22, Lee Childs, 45, and Mandy Christopher Lowther, 21, all from West Yorkshire, supplied Fentanyl via a site on the dark web.
The National Crime Agency (NCA) said the painkiller is 100 times more potent than morphine and has been linked to more than 125 deaths in the UK since 2016, with 71 in Yorkshire alone.
They will be sentenced on 7 September.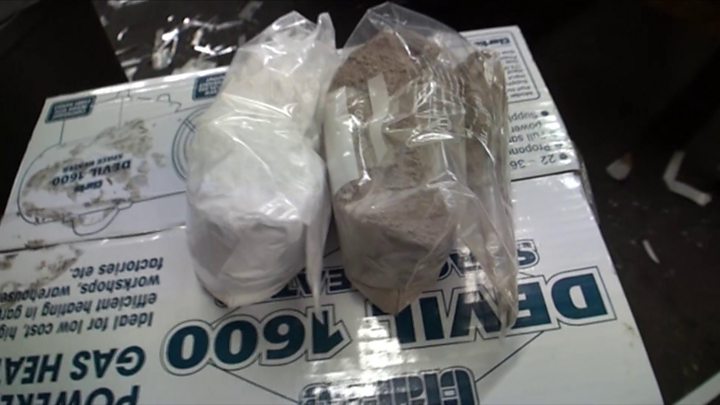 Leeds Crown Court heard the gang mixed the drugs with bulking agents and posted them to customers throughout the UK, as well as to the US, Canada, Australia, Argentina and Singapore.
Between December 2016 and April 2017 their business turned over £163,000 in cash, the NCA said.
The agency said the gang's period of activity also coincided with a spike in deaths where toxicology reports showed the drugs were present.
Six people identified from the gang's UK customer lists are known to have died from fentanyl-related deaths.
The NCA said the trio operated from an industrial unit in Peel Street, Morley, Leeds, which was raided in April 2017.
Inside investigators found Fentanyl, equipment for mixing and blending the drug, and 677g of pure carfentanyl, a more powerful variant.
Heavy duty gloves and two respirator masks, which the men wore to protect themselves while mixing and packaging the drugs, were also found.
Greg McKenna, regional head of investigations at the NCA, said the gang knew "exactly how lethal the drugs were but continued to sell them across the world".
Lowther was admitted unconscious to hospital on 20 February 2017 and transferred to an intensive care unit.
He was in a coma and diagnosed with a hypoxic brain injury. His illness was linked to exposure to fentanyl and carfentanyl.
But despite his "near-death experience" he continued to supply the drugs, Mr Mckenna added.
Investigators also recovered a "to do" list in Levene's car, which reminded him to "find new CF supplier" as well as pay his electricity bill.
In very small doses Fentanyl is used as a painkiller in products such as nasal sprays, and in larger doses it is used as a tranquiliser on large animals, such as elephants.
Carfentanyl has no medical use for humans.