Calderdale hotels rapped over child sexual exploitation response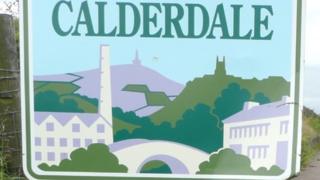 Hotel owners have been warned they will be named and shamed if they fail to act on child sexual exploitation.
It comes after West Yorkshire Police carried out an operation in Calderdale in which men accompanied by girls booked rooms.
Det Insp David Shaw told the Local Democracy Reporting Service only one out of 11 hotels responded in the correct manner.
He said the hotels have been warned they must do better.
'Ring alarm bells'
It was set up after police provided training to hotels on child sexual exploitation in 2015/15 and followed it up in 2017 with a similar "sting" operation.
"[In that operation] we had an officer in his 30s and a young girl, aged 14, trying to book into the hotels. Both were white, and we wanted to test the hotels to see if they would ring alarm bells," said Det Insp Shaw.
"The response wasn't as we would have wanted.
"Ten months later, we've re-done it and used two Asian officers in their 30s and two 14-year-old white police cadets.
"Only one of the hotels raised a concern."
The force said the hotels faced being named and shamed if things did not improve.
Julie Jenkins, assistant director for children's safeguarding at Calderdale Council, said: "We've made it clear that this is a crime."
"A lot of it came down to the confidence of the staff on reception, who are often on their own, and some of them are students who haven't been trained," she added.
In 2016, 15 men who "systematically" groomed and sexually abused teenage girls in Halifax were jailed.
Earlier this year, twenty men were arrested by police investigating child sex exploitation in West Yorkshire.
The men, aged 28 to 43, were held and a number of addresses in Calderdale and Kirklees searched.