Bereaved mum says plane fans turned cemetery 'into festival'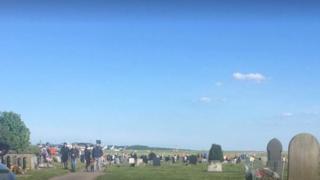 A bereaved mother says crowds of plane spotters turned Yeadon cemetery next to Leeds Bradford Airport into a "mini-festival".
A large crowd had gathered to watch the arrival of a Canadian C17 aircraft.
The woman said she found people on picnic blankets, as well as children playing football and riding bicycles.
Councillor Colin Campbell who represents the ward where the airport is situated said people should be "more considerate".
The Canadian aircraft was one of the largest planes ever to have landed at the site.
More stories from around Yorkshire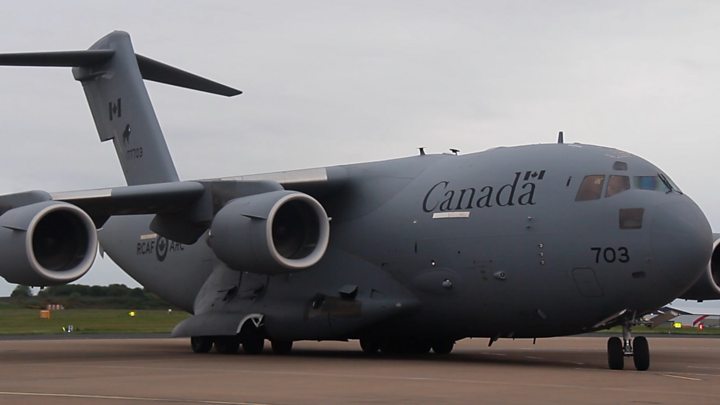 The bereaved mother, who was visiting her one-day-old son's grave, posted on Facebook: "This is my son!!! My world!!! He couldn't stay with us for long and that kills us all daily.
"To find half of Leeds sat in his resting place wasn't taken very well by his family. It's the only real thing we have left.
"It was like a mini festival yesterday with kids on bikes, playing football on graves, people peeing by [and] on headstones."
Mr Campbell, a Liberal Democrat who represents Otley and Yeadon, said: "I appreciate people were interested in seeing C17 - a spectacular sight and I wouldn't want to discourage people.
"But they should be a little more considerate and remember it is a graveyard not a public park and consider how they would feel if members of their family [were] interred there."