West Yorkshire Police report says hate crime figures double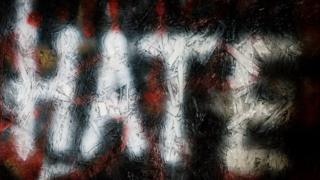 The number of recorded hate crimes in West Yorkshire has more than doubled in two years, a police report has said.
In 2014/5, 2,201 hate crimes were recorded compared to 5,223 for 2016/7. In the 10 months to January, 5,169 crimes have already been reported.
The increase in reported incidents and crimes was "a positive step", said the West Yorkshire Police report.
A hate crime is any criminal offence perceived by the victim or anyone to be motivated by hostility or prejudice.
The figures in the Hate Crime Update report are broken down into five categories - race, faith, disability, sexual orientation and transphobic - according to the Local Democracy Reporting Service.
The report said: "The increase in the reported incidents and crimes is a positive step, but there are still concerns that some incidents and crimes are not being reported."
Rose Simkins, chief executive of the Leeds-based charity Stop Hate UK, said: "We do believe there is a very unpleasant climate at the moment, and it's getting worse.
"What victims are telling us is that it's becoming more frequent and it's getting nastier."
Ms Simkins said there was no "magic wand to fix it".
'Not tolerated'
The hate crime figures for ten months to January include 300 that resulted in a physical injury.
Race accounted for 3,838 of the 5,169 crimes, or almost 75% of reported hate crimes, in the period April 2017 to January.
Of the 275 reported faith crimes during that period, more than 66% were against Muslims.
The statistics were in a police report for the county's police and crime commissioner (PCC) Mark Burns-Williamson.
He said: "We very much encourage people to report hate crime. It won't be tolerated."