Elliot Procter death: Gemma Procter admits manslaughter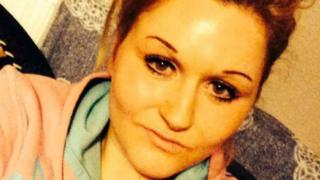 A woman has admitted the manslaughter of her 18-month-old son, who fell from a sixth floor flat window.
Elliot Procter fell from the Newcastle House block of flats in Bradford in October 2017.
Gemma Procter, 23, had been charged with murder. She has pleaded guilty to manslaughter on the grounds of diminished responsibility.
She was remanded in custody and will be sentenced in June after medical reports have been prepared.
Read more about this and other stories from across Yorkshire
No details of what happened at the block of flats on 21 October were revealed during the 10-minute hearing at Bradford Crown Court.
Judge Jonathan Durham Hall QC said there was a "massive interest" in the case.
He told Procter, of Newcastle House, Bradford: "We will resolve this matter, come what may, on June 15 when all the doctors and everybody else who needs to have a say have reported to me."