Ram-raid on Leeds Rolex watch shop caught on camera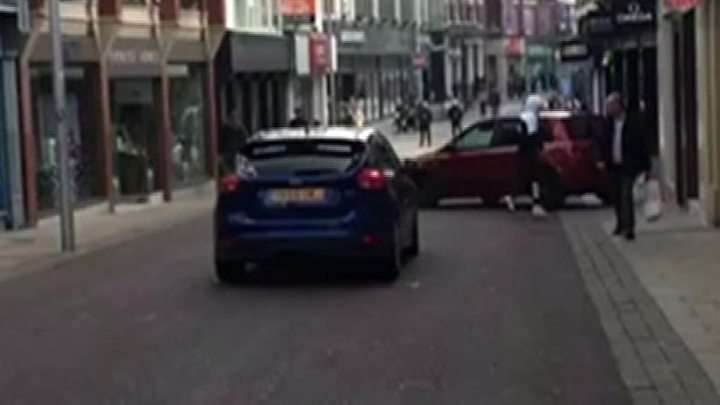 Two cars drove on to a pedestrian street and tried to ram-raid a high-end watch shop.
West Yorkshire Police said the cars drove on to Commercial Street in Leeds at about 11:55 GMT.
One of the vehicles tried to reverse into the front of the Rolex watch shop and when that failed men wearing balaclavas attempted to break-in.
After failing to access the shop the gang drove off a few moments later.
West Yorkshire Police said the shop front was damaged but no-one was injured.
A number of ram-raids have taken place in Leeds recently, including attacks on a jewellers and at the city's Harvey Nichols store.