Racist abuse of Leeds market trader leads to £2,000 raffle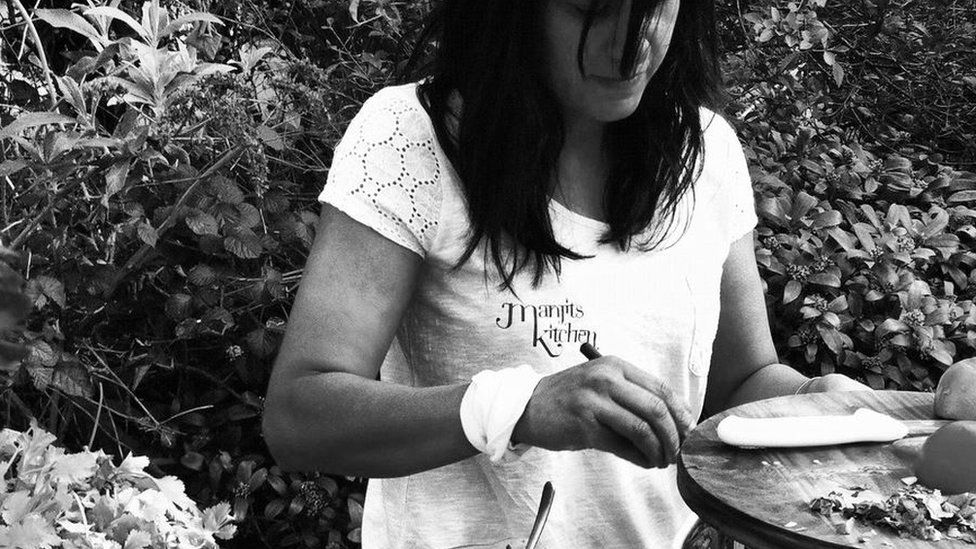 A raffle for a homeless charity inspired by a market trader after she was subject to racist abuse has raised £2,000 in less than a week.
Manjit Kaur, who sells Indian street food in Leeds Kirkgate Market, said she was abused by a female rough sleeper who also threw hot water over her.
She said: "I was angry and upset and hurt but decided to turn a negative into a positive."
Other businesses have rallied round and donated more than 100 raffle prizes.
Since the first ticket was bought from the family business last Friday 1,000 tickets have been sold, raising £2,000.
Another 2,500 tickets were recently ordered so the next target is to raise a total of £7,000 for homeless charity Simon on the Streets.
As Ms Kaur was closing her stall earlier this month, a women who had asked for a cup of hot water began to get abusive and threw the water back over the stall-holder and shouted at her "to go back to her country".
British-born Ms Kaur said: "Once I had the idea the response was phenomenal many local independent businesses have donated prizes and the offers are still flowing in."
In a tweet she said: "I was anxious that if I spoke up, it would show Leeds in a bad light... I did and then then look what happened."
The Leeds-based independent charity Simon on the Streets supports rough sleepers in particular in Leeds, Bradford and Huddersfield.
Prizes have been donated by Yorkshire County Cricket Club and the West Yorkshire Playhouse along with Leeds' independent businesses.
The raffle draw is to be made on 21 December during the night market.
Related Internet Links
The BBC is not responsible for the content of external sites.