Ann Maguire inquest: Pupil threatened to kill teacher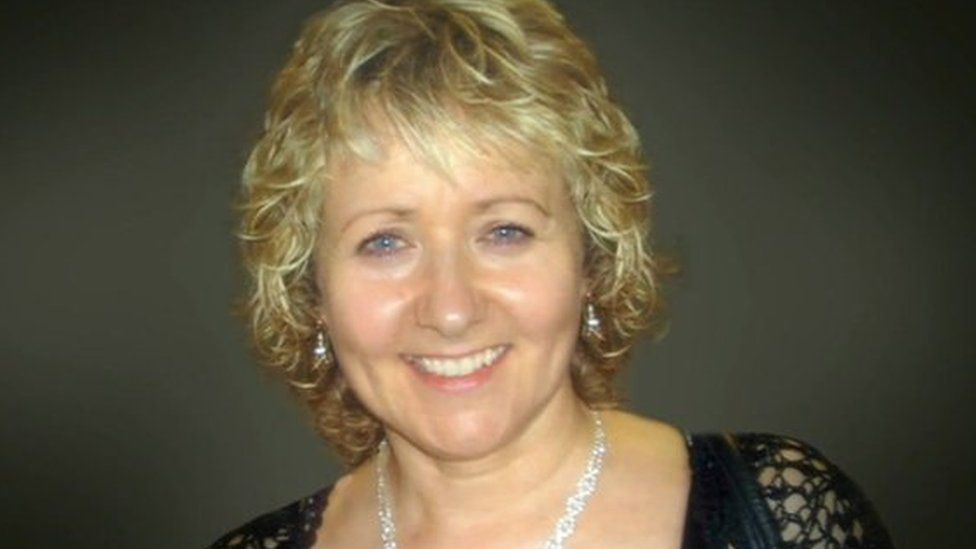 A 15-year-old pupil who stabbed his teacher to death told other pupils of his plan to attack her, an inquest has heard.
Ann Maguire, 61, was murdered by Will Cornick at Corpus Christi Catholic College, Leeds, in April 2014.
She was stabbed seven times, including one blow which cut her jugular vein.
Cornick boasted to other pupils about attacking the teacher, but they did not believe him and did not report it, Wakefield Coroners Court heard.
The inquest heard Cornick had told at least 10 other pupils precisely what he was going to do, where he was going to do it and how he was going to do it.
Det Supt Nick Wallen told the court: "He was a young man who was prone to say things that weren't true."
Messages on Facebook about attacking Mrs Maguire were also not taken seriously by his friends at the time.
Giving evidence, Det Supt Wallen said the attack had come "completely out of the blue" and Mrs Maguire "stood absolutely no chance whatsoever".
She was ambushed by a "strapping 15-year-old lad", he said.
The inquest heard Cornick had stormed out of a meeting involving Mrs Maguire called to discuss his work in Spanish.
He later received a detention, but went off on a bowling trip instead.
Det Supt Wallen said similar incidents happened in schools up and down the country.
"Is it a warning that this individual was about to kill his teacher? My answer to that would be 'no'.
"At no time did we have the impression of a disruptive, violent, angry individual who... was about to explode in a frenzy of violence such as his," he said.
Ann Maguire's husband Don told the inquest the idea her killer had an "irrational and historical hatred" of his wife "seems as strange now as it did then".
Mr Maguire told the jury: "This was a good lad. He was bright. He was doing well at school. He was from a good home. He had a bit of a dark sense of humour.
"He did this terrible thing. There's no explanation and no logic to it."
"I personally have always struggled a little bit with that narrative."
Mr Maguire also criticised what he called "the poor quality" of the review published by Leeds Safeguarding Children Board, saying there should have been a full Serious Case Review.
An earlier High Court hearing ruled that children should not be called to give evidence at the inquest. This followed an appeal by the family to have the evidence heard.
Related Internet Links
The BBC is not responsible for the content of external sites.