Vanquis Bank Limited fined £75,000 over texts and emails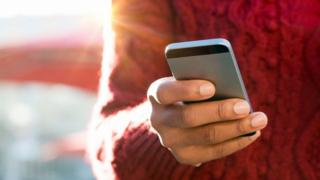 A bank has been fined £75,000 for sending nuisance texts and emails, three months after its sister firm received a similar penalty.
Vanquis Bank Limited ran a campaign to send more than 870,000 texts and 60,000 emails to promote credit cards, the Information Commissioner's Office (ICO) said.
The ICO imposed the fine as recipients did not agree to receive the messages.
The Bradford-based bank has apologised for any "irritation caused".
More on this and other West Yorkshire stories
The ICO said Vanquis Bank obtained the marketing lists used to send the texts and emails from other organisations and relied on "indirect consent" rather than checking that the correct level of permission had been obtained.
'Marketing processes reviewed'
Steve Eckersley, the ICO's head of enforcement, said: "There are rules in place to protect people from the irritation, and in some cases anxiety and distress, spam texts and emails cause.
"People need to be properly informed about what they are consenting to - telling them their details could be passed to 'similar organisations' or 'selected third parties' cannot be relied upon as specific consent."
In July, Provident Personal Credit Ltd was fined £80,000 over nuisance texts.
Provident Financial Group, the parent company of both Vanquis Bank Limited and Provident Personal Credit Ltd, said: "Although the ICO found that Vanquis Bank did not deliberately contravene the regulation, Vanquis Bank does takes this contravention extremely seriously.
"The bank has reviewed its marketing processes and put in place steps to ensure that contraventions of this nature do not occur again, including no longer working with the third parties concerned."