West Yorkshire Police chief describes cancer battle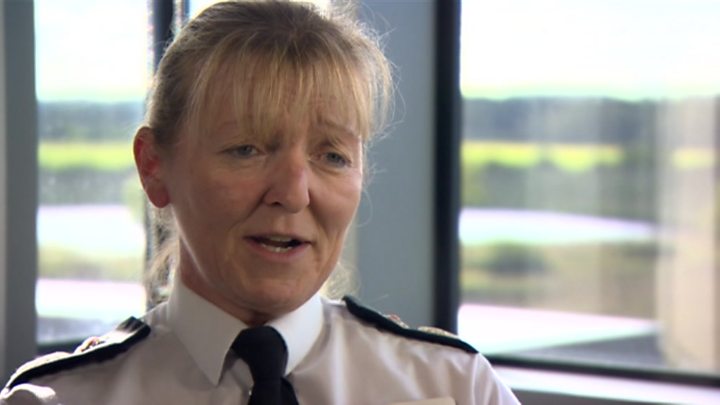 West Yorkshire's most senior police officer has spoken publicly about discovering she had breast cancer.
Chief Constable Dee Collins had surgery and "gruelling" radiotherapy after finding a lump in her left breast in 2009.
She told the BBC that getting medically checked straight away meant she was "fortunate enough to be here today".
Ms Collins said she wanted to share her story to encourage others to check for lumps.
More news stories from Yorkshire
Ms Collins, who has worked for the police for more than 30 years, became chief constable of West Yorkshire Police in August 2016 following Mark Gilmore's retirement.
"One morning in April 2009 I found a lump in my left breast, quite deep in terms of being more towards the ribcage," she said
"I immediately thought, 'What on earth is that?' But it was pretty obvious to me that it was a very hard lump and therefore I needed to go and seek medical treatment straight away."
Ms Collins was told she had cancer and underwent surgery to have her left breast and lymph nodes removed.
Ms Collins said she was determined to keep working and stay positive.
"I'd go to work every morning then for treatment every afternoon. That was quite gruelling because I got so tired but I just looked at the positive side of it; this is going to save my life."
She added: "I've done this interview to try and raise awareness and encourage people to self-check.
"Make sure you are really health-conscious and if you find anything that is out of the ordinary, please please go and get it medically checked out."
She has also written a blog about her experiences for the Disabled Police Association.