Bradford man's 'unduly lenient' rape jail term extended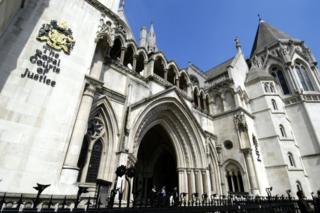 A man who raped three young women has had his "unduly lenient" prison sentence extended at the Court of Appeal.
Lee Duffy carried out "violent attacks" on women aged between 16 and 19 while he was between 19 and 22 years old, the Attorney General's office said.
The 26-year-old from Bradford was convicted of four counts of rape at the city's crown court in June.
He will now serve 13 years in jail after his eight-year term was quashed.
Duffy was also found guilty of three counts of causing actual bodily harm.
Solicitor General Robert Buckland QC said: "These crimes deserved a tougher punishment and I am pleased the court has seen fit to increase the prison term.
"I hope the increased sentence brings some closure to the victims, and they can begin to move on from what will have been a traumatic time."