Kirklees 'surgery delay' for obese people and smokers considered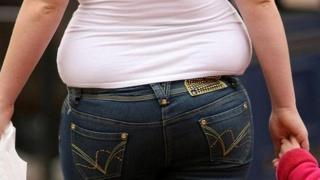 Routine operations for obese adults in West Yorkshire could be delayed by up to a year under new proposals.
People in Kirklees with a body mass index (BMI) of 30 or above may be asked to "get fit" by losing 10% of their weight before NHS elective surgery.
Smokers would have a maximum delay of six months as they try to stop, according to plans being considered by Clinical Commissioning Groups (CCGs).
Critics argue individuals should be assessed on a case-by-case basis.
More on this story and others in West Yorkshire
A similar move was recently introduced in North Yorkshire to delay routine surgery for smokers and obese people.
During a Kirklees Health and Adult Social Care scrutiny panel meeting, attendees heard the joint Greater Huddersfield and North Kirklees CCGs proposal was being finalised and could be rolled out in January.
A report considering the move said there was evidence to suggest the lifestyle changes "improves patients' primary outcomes" from procedures such as hip or knee operations.
'Blanket ban'
Locally, 20% of the adult population is assessed as obese in Greater Huddersfield and 24% in North Kirklees, the report added.
Ian Eardley, senior vice president of the Royal College of Surgeons, said: "To stop them even being seen by a surgeon because they are overweight or smoking is the wrong way to go about it.
"There are some patients who will benefit from losing weight, and perhaps some of their symptoms might get better, but that judgement is better for the surgeon to make face to face rather than just having a blanket ban for everybody."
NHS Greater Huddersfield CCG said there would be exceptions, including people undergoing surgery for cancer, people who are frail and elderly, and those in need of an urgent procedure.
A spokesperson said: "We will be encouraging patients who are overweight or smoke to get fit before undergoing routine, planned surgery.
"People who smoke or who are obese experience more complications during and after surgery and can take longer to recover -this move offers people the opportunity of the best possible clinical outcome as well as the longer term benefits of a healthier lifestyle."