Fake Dyson vacuum service family jailed for £1.5m fraud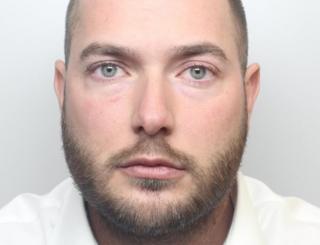 A mother and son who conned vulnerable and elderly people out of £1.5m by carrying out unnecessary vacuum cleaner repairs have been jailed.
Thomas Scoffin, 31, and his mother Linda, 61, cold-called customers and told them their Dyson vacuum cleaners required servicing.
They then carried out unnecessary repairs, charging customers inflated prices for the work.
In some cases the machines were damaged, voiding customers' warranties.
The pair used the proceeds to fund foreign holidays, meals at expensive restaurants and trips to casinos.
Thomas Scoffin, of Park Avenue, Leeds, was jailed for seven years for conspiracy to defraud. His mother Linda, of Hall Drive, Lincoln, was jailed for three years.
More on this and other stories from across Yorkshire
Leeds-based Excel Servicing Ltd - of which Mr Scoffin was a sole director - was investigated after complaints against the firm.
National Trading Standards found the pair defrauded customers across the north of England by falsely claiming to represent Dyson and carrying out unnecessary servicing on their vacuums.
'Pressure sales'
Some customers were wrongly told Dyson had contracted out their servicing to the firm, Leeds Crown Court heard.
The court also heard customers were often charged between £50 and £200 to service the cleaners, and charged £40 for a new filter which were only worth between £2 and £5.
Servicing staff also used pressure-sales tactics to persuade customers to buy industrial Kirby cleaners for up to £2,000, which were supplied by Linda Scoffin through her firm - KB Midlands Limited, based in Lincoln.
The crimes took place between 24 February 2014 and 30 May 2015.
Lord Toby Harris, chair of National Trading Standards, said: "These individuals preyed on elderly and vulnerable people, exploiting their trust and defrauding them.
"These sentences send a strong signal to [those] attempting to defraud consumers."