Wakefield multi-storey car park demolished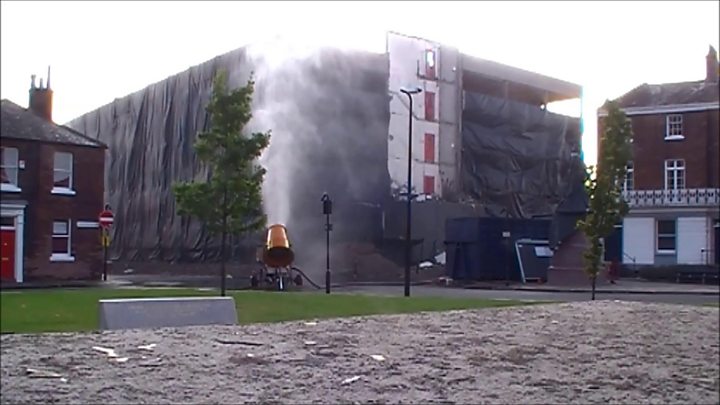 A multi-storey car park built in 1971 has been demolished in a controlled explosion.
The Rishworth Street site in Wakefield was destroyed as part of plans to redevelop the city's civic quarter.
The demolition was carried out at 07:15 BST on Sunday by Rotherham-based firm DSR Demolition. The work is being funded with a £1.1m grant from the Leeds City Region.
A surface-level car park will exist on the site while a developer is sought.
Denise Jeffery, deputy leader of Wakefield Council, said: "The car park is reaching the end of its lifespan and by demolishing it we hope it will help attract developers who are interested in investing in this part of the city."