Keighley, Bingley and Killingbeck police stations to close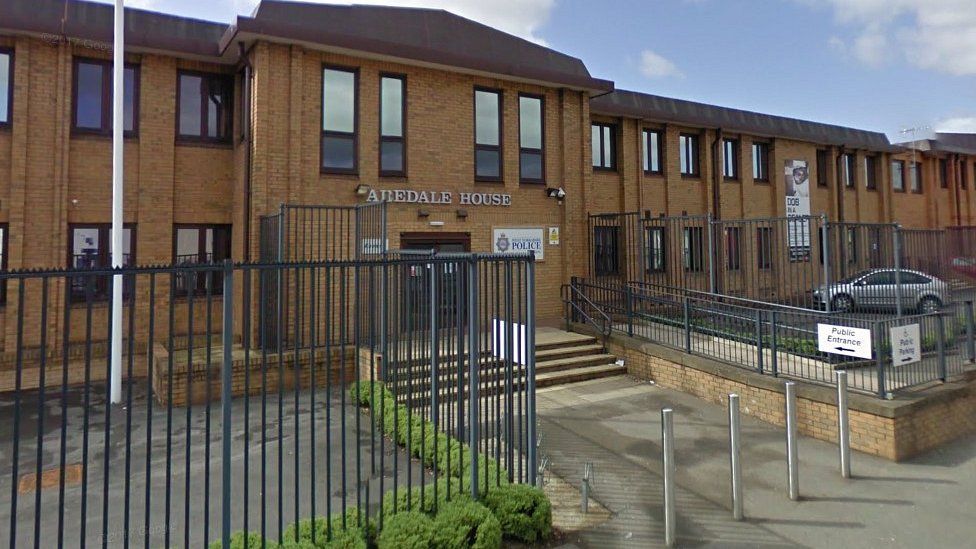 Three police stations in West Yorkshire are to be put up for sale in a bid to save money and modernise services.
Stations in Bingley, Keighley and Killingbeck will close after a review was carried out by West Yorkshire Police into sites it owned.
The force said there would be replacement sites "in most cases" and it would divert more resources back into frontline policing.
Police boxes in Fartown, Minsbridge, Moldgreen and Wyke will also be sold.
Keighley Police Station: West Yorkshire Police said it was "committed to retaining a deployment site in Keighley", but Airedale House will be sold.
Bingley Police Station: Has not been open to the public for "a number of years", the force said.
Killingbeck Police Station: The police said replacement accommodation in Killingbeck Fire Station had been secured.
Deputy Ch Con, John Robins, said it was part of a wider strategy to reduce "empty, underused or expensive" properties across the force.
He said: "Much of our plans are about having smaller, newer and more cost-effective police stations in a similar location, albeit some will not be replaced where very few officers and staff work from them.
"The number of officers and staff working in these areas is not changing."
The force said it was now operating with about 1,400 fewer people since 2010 due to government austerity measures but the move was "not just about the money".
Related Internet Links
The BBC is not responsible for the content of external sites.