Manchester attack: Wendy Fawell named as arena bomb attack victim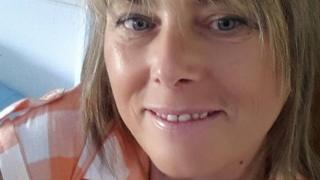 A primary school worker from West Yorkshire has been confirmed as a victim of the Manchester terror attack.
Wendy Fawell, 50, from Otley, died in the attack at the Ariana Grande concert on Monday.
Adam Fawell, her son, said "We're all devastated. Mum was a wonderful woman. She'll be sadly missed."
He also said: "I would like to add how much it means to us what everybody at home and in Manchester have done to support us at this time."
'Kindest person'
His mother was "so kind and generous and touched the lives of so many", he added.
Ms Fawell travelled with her friend Caroline Davis Osborne and their children to the Manchester Arena. Ms Davis Osborne was seriously injured.
Ms Fawell was last seen in the foyer of Manchester Arena shortly before the blast.
Her daughter, Charlotte Fawell, 15, was taken to hospital in Oldham.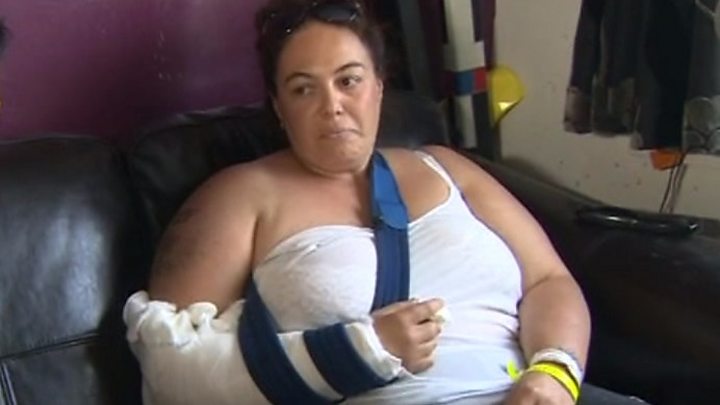 Speaking to BBC Look North, Ms Davis Osborne said she was struggling to come to terms with events and the loss of her "best friend".
"I have to try and get my life back on track and carry on," she said.
"But I just feel helpless at the moment and guilty that she's not here and I am."
She said she had gone to the arena with Ms Fawell to collect their children.
"We went up the stairs towards the arena and Wendy said to me 'I will go that way and you go that way then we won't miss them'", she said.
"Then I don't remember anything else.
'Deepest condolences, thoughts and prayers'
"[When I came to] I just heard crying and screaming. Everything was just like a blur, it was like watching a film that I was sat in the middle of but wasn't even real."
More than 100 people attended a vigil for Wendy Fawell in Otley on Tuesday evening.
Jean Osborne, a family friend, said: "She was the kindest person you'd ever wish to meet. She'd do anything for you. She was an awesome person. She'll be missed by many."
Greg Mulholland, the Liberal Democrat candidate for Leeds North West, spoke of the "heartbreak" on social media.
He said on Facebook: "Deepest condolences, thoughts and prayers with her family and friends."
St Oswald's Primary School in Guiseley, where she used to work, also paid tribute on Twitter.
Her family had issued an appeal on social media after she was reported missing asking for sightings of her.
On Wednesday night, her friend Debbie McDowell, paid tribute on Facebook.
She wrote: 'I am heartbroken beyond belief. I have lost my best friend."