Bradford West: Ex-Respect Party leader Salma Yaqoob to stand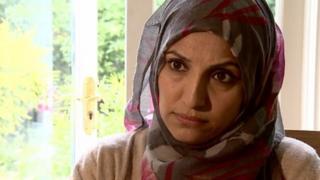 Former Respect Party leader Salma Yaqoob has announced she is standing in Bradford West as a candidate in the upcoming general election.
Ms Yaqoob will stand as an independent candidate in the constituency currently held by Labour.
She quit Respect in September 2012 blaming a "breakdown in trust" at a senior level with others in her party.
Bradford West was held by the Respect MP George Galloway until May 2015 when he was beaten by Labour's Naz Shah.
Ms Yaqoob stood in the 2010 General Election, where she came second in the Birmingham constituency of Hall Green. She stood down as a local councillor in 2011 after five years, citing health reasons.
Other candidates standing in Bradford West are:
George Peter Beaumont Grant - Conservative
Alun Owen Griffiths - Liberal Democrat
Celia Ruth Hickson - The Green Party
Muhammad Hijazi - Independent
Derrick John Hodgson - UKIP
Khadmin Hussain - Independent
Naz Shah - Labour
In 2015, Naz Shah beat George Galloway into second place, with 19,977 votes compared to 8,557.