Swine flu vaccine damages hope for 'living nightmare' Batley boy, 11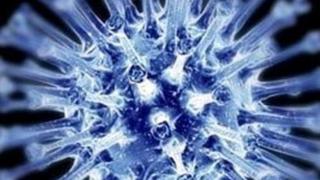 The family of an 11-year-old boy "living in a nightmare" after the swine flu vaccine gave him narcolepsy has appealed to the government to speed up vaccine damages payments.
Sam Forbes from Batley developed the rare sleeping illness after having Pandemrix aged four, in 2010.
His mother said "raising awareness" is as important as the damages payment.
Tracy Brabin, Batley and Spen MP, asked the government to address the issue.
The Health Protection Agency announced its link to narcolepsy in 2013. It is no longer used.
Families are entitled to £120,000 through the government's Vaccine Damage Payments Scheme if they can prove "severe" disability, but the Forbes family's appeal was previously rejected because Sam was considered "not disabled enough".
He was vaccinated in 2010 because his grandmother had a weak immune system from cancer treatment.
But he was diagnosed with narcolepsy in 2013 and suffers various neurological disorders, including cataplexy, and has "horrific nightmares" which continue when he is awake.
Sam's mother, Di Forbes, said: "We just thought he was being grumpy and difficult for a while, but he was also taking longer to get over colds, having bad nightmares screaming his head off, his friendship circles were disappearing."
"We tried everything including moving schools, but only when school got involved were we taken seriously."
Sam currently needs daily "micro-naps", one-to-one assistance at his school and regularly misses lessons due to sleep and medical appointments.
Ms Brabin told Parliament on Wednesday: "Families face long, legal battles with government.
"Will the Prime Minister promise no more of these disabled children will be hounded through the courts, apologise to [families] concerned and oversee payments to support the children's long-term care needs?"
Theresa May replied: "The Minister for Disabled People, Health and Work, is looking into the case."