Hospital trust 'covered-up' Leeds heart surgeon's errors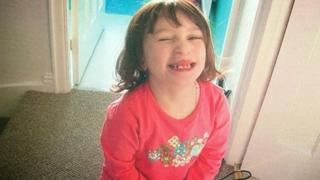 A hospital trust has been accused of covering up mistakes made by a children's heart surgeon because its unit was under threat of closure.
Nihal Weerasena was struck off last week when a tribunal found he had committed serious errors while employed by Leeds Teaching Hospitals NHS Trust.
When he was suspended in 2013, the trust denied it was about death rates.
However, former national "heart tsar" Sir Roger Boyle told the BBC the trust was terrified the service would close.
Sir Roger resigned as director of the National Institute for Cardiovascular Outcomes Research after raising concerns about the unit at Leeds General Infirmary (LGI) in 2013.
It was his job to oversee national mortality rates in the health service.
When he noticed higher than average death rates during children's heart surgery at LGI, he passed that information on to the then medical director of the NHS England, Sir Bruce Keogh.
'Big blight'
After Sir Roger said he would not want his daughter treated at the hospital, he was taken off the review team overseeing changes to NHS child heart surgery, and later resigned.
Speaking to BBC Inside Out Yorkshire and Lincolnshire, he said: "They [Leeds Teaching Hospitals NHS Trust] were terrified the service would be removed from their hospital and that would then be a big blight."
The Medical Practitioner's Tribunal which concluded last week found Mr Weerasena had made mistakes in six operations dated from 2008 to 2012.
One of those was on seven-year-old Eve Burton, who died during an operation to replace her right ventricle in March 2012.
The tribunal heard he failed to vent Eve's heart during a crucial phase of the surgery, with catastrophic consequences.
At the time of Mr Weerasena's suspension, the hospital trust denied its action had anything to do with death rates.
It said: "We have asked one of our surgeons to stop operating because of concerns raised within the team relating not to his work in children's surgery but to his adult cardiac work.
"We are now investigating the facts in relation to those concerns, which are not about adverse mortality or morbidity figures."
'Excess mortality'
Evidence heard at Mr Weerasena's Medical Practitioner's Tribunal Service (MPTS) tribunal in Manchester last week looked at seven cases, six of which involved surgery on children.
Mr Weerasena himself has now disclosed a letter, addressed to him from the General Medical Council (GMC) which was sent by six of his colleagues to the trust.
The letter said previous concerns had been raised about him, leading to a "number of investigations over a period of years".
It also said he had "an apparent excess mortality when compared with his peers".
The document was dated six days before the trust's statement denying his suspension had anything to do with death rates.
Leeds Teaching Hospitals NHS Trust said the information about Mr Weerasena's surgical outcomes only came to light during a later review and they then referred Mr Weerasena to the GMC in 2014.
Sir Roger said the trust was covering-up the issues. He said: "They were defensive to an extreme level, which ended up in them actually disguising the problems that were present within their organisation from the public, from the media and particularly from their local MPs."
He said he was treated like a whistleblower rather than an expert in cardiac care, whose views ought to have been listened to.
"I think they should have been a mature enough organisation to understand that an expert in improving cardiac care was challenging them to improve their practice," he said.
The trust has reiterated its sincere apologies to those patients and families where significant failings took place in the care provided by Mr Weerasena.
But for Eve Burton's mother, Helen, it is a mistake which could have been avoided.
"It should never have happened," she said. "If there was any question about his conduct, or his practice and the level of competence, then he had he should have been stopped."