HGV crash spills 12,000 litres of paint on M606 motorway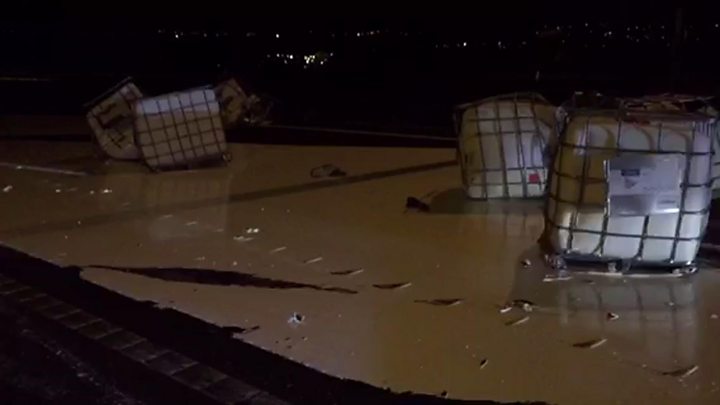 About 12,000 litres of paint have been spilt over a motorway following an HGV crash in Bradford.
The white paint pooled across the M606 southbound after 12 containers fell off the lorry on Friday night.
The motorway is shut from Staygate to the Euroway industrial estate while a clean-up operation gets under way.
West Yorkshire Police said it was trying to establish what caused the crash. Highways England said the road needed to be resurfaced.
Nigel Fawcett-Jones, from the force, said: "One of the challenges is that it's hazardous to the environment and they can't just flush it down the drain.
"So they are trying their best to find a method to get it off the carriageway and dispose of it in a safe and appropriate manner."
Motorists have been urged to avoid the area.