Man dies in Halifax 'fleeing unmarked police car'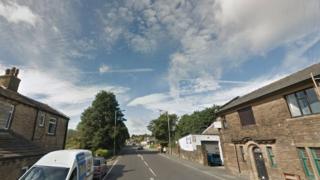 A man has died apparently fleeing from a unmarked police car.
The 29-year-old is thought to have driven off from the black BMW in Shelf, near Halifax, West Yorkshire, at about 20:40 GMT on Wednesday.
The man's red Seat Ibiza car then crashed into a house in Halifax Road. He died at the scene.
West Yorkshire Police said it had immediately referred the case to the Independent Police Complaints Commission (IPCC).
The police watchdog said it had launched an investigation into the collision and was looking at "the involvement of any other police vehicles".