Drink-drive suspect in head-on crash with police car in Todmorden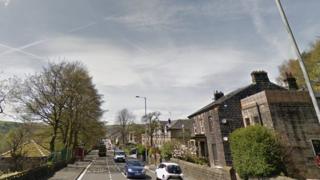 Two police officers have been treated for whiplash after a suspected drink-driver crossed the carriageway and hit their vehicle head-on.
The crash took place in the early hours while police were on a routine patrol in Todmorden.
West Yorkshire Police said a marked car was hit by a Vauxhall Corsa travelling the other way after it veered across the road.
A 42-year-old man arrested at the scene was not injured.