Leeds City Council announces Olympics homecoming parade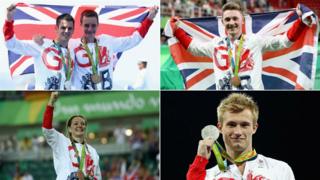 A homecoming event to celebrate the achievements of Yorkshire's Olympic and Paralympic athletes is to be held in Leeds, the city council has announced.
It said the gathering would recognise the "fantastic performances" of Yorkshire's athletes in Rio.
Council leader Judith Blake said it would give the region's sportsmen and women the "recognition and appreciation they so fully deserve".
She said the date and full details of the event were still being finalised.
'Good luck to Manchester'
On Saturday, Prime Minister Theresa May announced that Manchester will host the main homecoming parade for Britain's Olympic and Paralympic athletes, while another event will be held in London.
Both parades will take place in October.
Mrs Blake said Leeds had been approached about hosting the national event on Friday morning but there was "not enough time to plan".
"If they had approached us seriously to talk about having a homecoming for the country in Leeds we would have stepped up to the plate," she said.
"Good luck to Manchester, that's fine, but we can put on our own show here for our athletes and coaches and give all of their families and colleagues and friends a chance to come and show how proud they are."
Writing on Twitter, Leeds City Council's chief executive Tom Riordan said: "We've no problem with Manchester but we'll be doing a great, fitting homecoming in Leeds that our heroes deserve."