Booth Wood Reservoir car search teams find man's body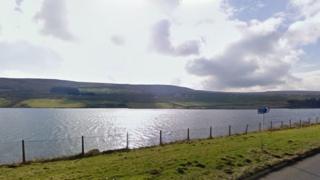 Divers searching a reservoir for a driver whose car plunged into the water have recovered a man's body.
The vehicle was reported to have left the road and entered Booth Wood Reservoir, near Rishworth, on Sunday evening.
A car was found in the water on Monday morning, before divers recovered the body at 11:55 BST, West Yorkshire Police said.
The driver was the only person in the car, police said.
Sgt Adrian Newman said the dead man's relatives had been informed.