NUT calls for inquiry into £150k Bradford Kings Science academy fraud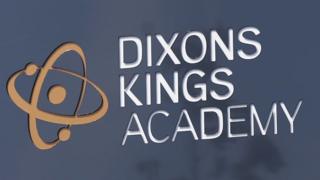 The National Union of Teachers (NUT) has called for a public inquiry into the government's handling of a £150,000 fraud case at a flagship academy in Bradford.
Three staff members were convicted of pocketing government grants intended for Kings Science Academy.
The NUT said it had "serious concerns about failures at the highest level" in the Department for Education (DfE).
A government spokesman said it had taken the matter "extremely seriously".
Live updates on this story and more from across West Yorkshire
Sajid Hussain Raza, 43, Shabana Hussain, 40, and Daud Khan, 44, were found guilty of making payments into their own bank accounts from DfE grants given to help set up the academy in 2011.
Raza used some of the money to prop up his failing buy-to-let business, Leeds Crown Court heard.
Kevin Courtney, general secretary of the NUT, described the trio's actions as "disgraceful" but said there were "further questions" for the DfE and Education Funding Agency.
He said that "in the haste to open the school it is clear that insufficient due diligence was carried out on the individuals establishing this school".
He criticised the DfE for failing to follow up a complaint it made to police in 2013 after its own investigation into allegations of financial irregularities.
He said "Where public money is concerned both the individuals entrusted with it and the Government agencies who hand it over to them must be answerable for how it is spent.
"In this case there are serious concerns about failures at the highest level in the Department for Education."
A DfE spokesman said: "All allegations of financial mismanagement are taken extremely seriously.
"In this case, the Education Funding Agency acted as soon as allegations were made and, thanks to that swift action, inappropriately used public funds were recovered."
The school is now part of the Dixons Academies Trust and is called Dixons Kings Academy.
Raza, Hussain and Khan will be sentenced in September.