Mayors march and puddings thrown for Yorkshire Day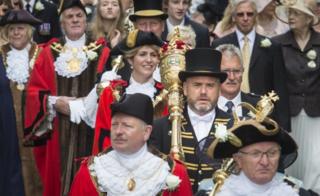 A mass march of mayors and pudding throwing have been among the events taking place to mark Yorkshire Day.
Two hundred mayors and lord mayors in full regalia paraded through Halifax which was chosen as the main focus for this year's celebration.
Elsewhere, a Yorkshire pudding tossing competition was held in York.
Yorkshire Day was first celebrated on 1 August 1975. One of the key features of the day is the reading of the Yorkshire Declaration of Integrity.
Yorkshire Day
First marked by the Yorkshire Ridings Society (YRS) in 1975
YRS formed in 1974 to campaign for the traditional boundaries of Yorkshire, which had been altered
The day was started to restore pride in the whole county
The date was picked as it was on that day in 1759 that soldiers from Yorkshire regiments picked white roses to lie alongside fallen comrades on the battlefield of Minden in Germany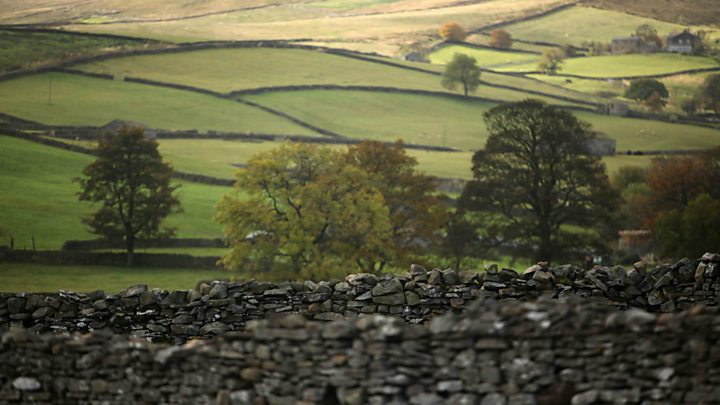 Geraldine Carter, deputy mayor of Calderdale, said: "It's fabulous, look at all the people who have turned out, it's a wonderful occasion.
"It's really good for the town and Calderdale after the floods, it's important Halifax gets on the map."
Calderdale Council said it would be flying the Yorkshire flag at Halifax Town Hall from sunrise to sunset.
Among the dozens of other Yorkshire Day events, York Maze hosted an annual Yorkshire pudding tossing competition.
Organisers said the winning throw at 2015's event was a distance of 34m (112ft).