Chilcot Inquiry: Soldier's father hopes for 'Blair evidence'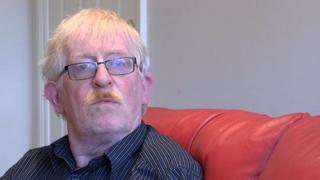 A soldier's father who refused to shake Tony Blair's hand said he hoped the Chilcot report would provide evidence to get the ex-PM "into court".
Peter Brierley, whose son Shaun died in Kuwait in 2003, said Mr Blair should be punished "if it is proved that he has done wrong".
The report, six years in the making, will be unveiled on Wednesday.
Mr Blair, prime minister when the UK went to war, said he would not comment until it was made public.
L/Cpl Shaun Brierley, 29, from Batley, West Yorkshire, died from head injuries sustained when his Land Rover was involved in a road accident in Kuwait.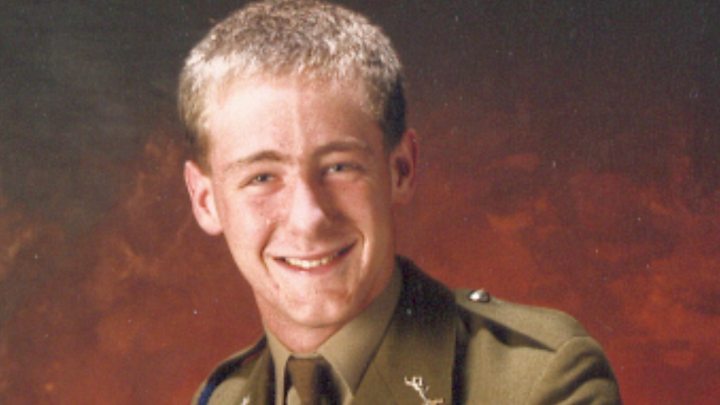 At an Iraq memorial service held in 2009, Peter Brierley told Mr Blair he would not shake his hand "because it had blood on it".
Mr Brierley said: "I'm glad that the report is going to be published after all of the waiting and the setbacks that we've had.
"There should be enough in there to get Tony Blair to court. The main person we blame for what happened is Tony Blair."
He contested Mr Blair's decision to take Britain to war, adding: "It's misconduct in public office, because he misled Parliament, he misled the people, he misled the army."
The International Criminal Court has indicated that the former Labour leader will not be liable for prosecution, reiterating its conclusion 10 years ago that the decision to go to war was not within its jurisdiction.
Shaun's family believes that "rushed" preparations to go to war contributed to his death.
Mr Brierley said: "The equipment fitted to Shaun's Land Rover needed training to fit it, but because you can't be seen preparing to go to war, the equipment was delivered straight to Kuwait.
"When it got there, people didn't know how to fit it; it was fitted wrong and was a massive contributor to the accident that caused his death."
The Chilcot report, the official report into the UK's involvement in the 2003 Iraq War, will consider the UK's involvement in Iraq, how decisions were made and what lessons might be learned.
---
UK military fatalities
Full details of the 179 British servicemen and women who died
---
Speaking to Sky News on Sunday, Mr Blair said: "I have taken the view, I think rightly or wrongly, we should wait for the report to be published and then I will express myself and I'm not getting into either the politics or the detail of it until I've actually seen it."