Heart attack survivor tackles Leeds 10k to buy defibrillators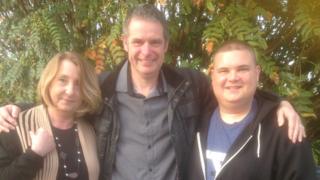 A man who underwent triple heart-bypass surgery just weeks ago is to run a 10km race for charity.
Ryk Downes' collapsed with a heart attack in January, but was saved thanks to a defibrillator at the Post Office in Pool-in-Wharfedale, near Leeds.
Two passing motorists stopped and administered CPR, using the defibrillator to restart his heart.
Mr Downes, a Lib Dem councillor, is raising money to buy more of the devices.
The 51-year-old, who is running the race in Leeds later, told how he was on his daily run when he collapsed yards form his home.
"It was a congenital condition, it could have happened at any time," he said
"I was totally unaware. I don't even remember it happening. I was very lucky.
"I was the first person to be saved in the area by a community defibrillator so I want to raise money to help others."