National Media Museum archive transfer 'must be vetoed'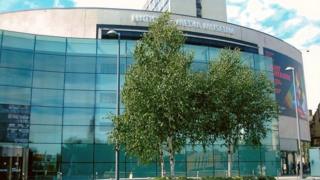 An MP fighting plans to relocate up to 400,000 items from a photography archive is seeking government help to block the move after a 27,000-signature petition was "ignored".
The Science Museum Group (SMG) wants to transfer the collection from Bradford's National Media Museum (NMM) to London, a move backed by its trustees.
It says the move will improve the NMM and said it plans to rename the museum.
Bradford South MP Judith Cummins wants Culture Minister Ed Vaizey to step in.
Mrs Cummins said she was "devastated" by the decision to "arrogantly push ahead with the transfer" and warned the SMG's board it could expect a "significant backlash".
She said: "It's frankly a complete disgrace that the Science Museum Group have totally ignored the deafening reaction of over 27,000 people who signed the petition calling for the transfer to be stopped."
The transfer includes 270,000 images and 26,000 books and periodicals. The relocation of 85,000 of the 400,000-strong archive is under review.
'Internationally significant objects'
Dame Mary Archer, chair of the SMG, said the board had been "struck by the depth of feeling" but that its aim was to "to improve the Museum, put it on a sound footing, and to shift its emphasis towards inspiring the next generation of scientists and engineers".
She said the board had approved plans to bring a number of "internationally significant objects" from the Science Museum to the NMM.
The plan would also include investment of £7.5m over the next five years as part of a move to change its focus "to the science and technology of light and sound".
She said the NMM would be renamed in 2017 "with a title that reflects its new focus and its status as a nationally important museum".
David Green, leader of Bradford Council, said the authority was working "closely" with SMG and described the arrival of exhibits from London and a review of the future of tens of thousands of items in the archive as "great news".
The Department for Culture, Media and Sport declined to comment.