Pair jailed over Leeds children's cancer ward thefts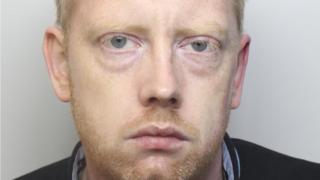 A man and woman have been jailed for the theft of laptops from a children's cancer ward last July.
Matthew Ingham, 37, from Keighley, was sentenced to two years in jail for five counts of theft at Leeds General Infirmary, after laptops and other electronic equipment were stolen.
Kim Ager, 34, also from Keighley, was sentenced to nine months in jail for receiving stolen goods.
West Yorkshire Police said the thefts had "provoked a strong reaction".
Sgt Pat Kenning said: "As a result of a comprehensive and sensitively-handled investigation by officers, those responsible were brought to justice and nearly all the stolen items were recovered.
"We also liaised with one of our key partner agencies, Business Against Crime in Leeds, who were able to donate six tablet computers to the two children's cancer wards to support the very valuable work that they do."