Leeds Building Society posts record pre-tax profit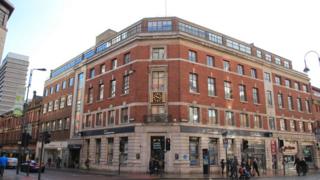 The UK's fifth largest building society has posted record pre-tax profits of £108.5m.
Leeds Building Society said its operating profit rose by 34% in 2015, up from £80.9m.
The society, which has 67 branches in the UK, Gibraltar and Ireland, said it had helped more than 9,400 first-time buyers as it saw new mortgage lending rise from £2.7bn to £3.1bn.
It also attracted 22,000 new customers taking its membership to 719,000.
Chief executive officer Peter Hill said: "I'm proud to report another excellent set of results after a successful 12 months, building on the sustained growth in recent years.
"We achieved this by providing good value products, despite the historically low interest rate environment.
"Increasing our lending led to record levels of profit, which enabled us to increase our capital and reserves and invest further in the long-term financial strength of the society."