Huddersfield crash: Woman killed in two-car collision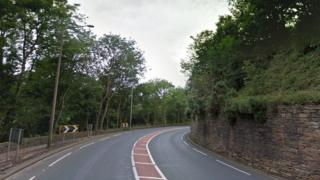 A 28-year-old woman has died in a two-car crash in Huddersfield.
Police, who were in Lockwood on another call-out, attended the crash between a VW Polo and a Vauxhall Corsa on Woodhead Road at 23:00 GMT on Sunday.
The woman was declared dead at the scene. Another woman was taken to hospital with injuries not thought to be life-threatening.
Woodhead Road was closed from Station Lane to Taylor Hill Road for investigations.
Sgt Ann Drury, of West Yorkshire Police, said: "We are appealing for witnesses who may have seen this collision or either vehicle prior to the collision to contact us.
"There was also an earlier collision at this location involving a Renault Clio and I would ask anybody who witnessed that collision to also come forward."