Nick Weller 'stab school' leader made a knight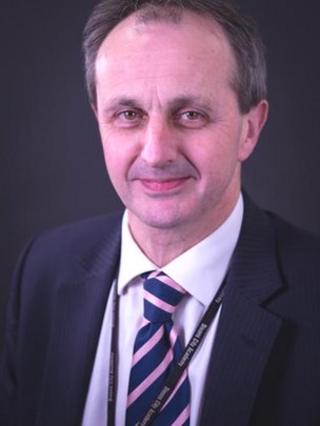 The head of a schools group, including one where a teacher was stabbed by a pupil, has been awarded a knighthood for services to education.
Nick Weller, executive principal of Dixons Academies Trust, Bradford, was honoured in the Queen's birthday list.
Mr Weller said he was "humbled by the honour" and the schools' recognition.
After a teacher was stabbed at Dixons Kings Academy police arrested a 14-year-old boy on suspicion of attempted murder on Thursday.
Mr Weller said: "My main thoughts at the moment are with a colleague who is continuing to make steady progress in hospital and with a school which is also recovering from the event.
"Our academies and partnerships play a significant role in meeting the demand for new places in Bradford and improving schools in challenging circumstances."
The school where the stabbing occurred, formerly called the King's Science Academy, opened in 2011 and has since become part of the Dixons academy group. It has about 700 pupils.