Leeds City Council approves 2023 Capital of Culture bid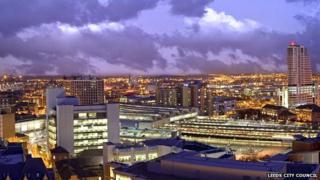 A bid for Leeds to be named European Capital of Culture 2023 has been approved by councillors.
Leeds City Council said the bid had a "groundswell of support" and would give the city a chance to replicate the success of the Grand Depart.
It said the cost of mounting a bid was expected to be as much as £175,000.
The council must register its interest by December 2016 and submit a final bid in 2017. The winning bid is expected to be announced in 2018.
According to a council report, the cost of hosting the title in the year itself has ranged from €20m (£14.5m) to €80m (£58m).
It said funding would be sought from a variety of sources including Arts Council England, Lottery distributors and private sector sponsorship.
Previous UK holders of the title were Glasgow in 1990 and Liverpool in 2008.