West Yorkshire woman critical after being hit by a lorry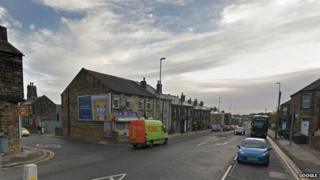 A 73-year-old woman is in a critical condition after being hit by a lorry in Morley, West Yorkshire.
Police said it happened at 12:54 GMT on Friday, as the woman crossed Britannia Road at its junction with Fountain Street.
She was taken to hospital with serious leg injuries.
Police appealed for witnesses to contact their Safer Roads policing team.