Made in Leeds TV channel launches on Freeview and cable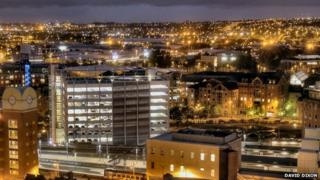 Leeds's local TV channel has been launched on Freeview and cable on Thursday.
Made in Leeds is being screened on Freeview and on a local cable network.
The channel launched at 20:00 BST and follows the introduction of Sheffield Live in September.
Ofcom initially received 57 bids to run channels in the UK and a total of 19 licences were awarded. The first station began broadcasting in Grimsby last November.