Leeds libraries to introduce shorter opening hours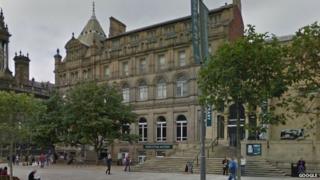 Opening hours at libraries in Leeds are being reduced to save £300,000 in "staffing costs".
It means the loss of 13 full-time jobs and some staff will have to be relocated, according to a Leeds City Council report.
The executive board has agreed to implement the changes on 1 December.
It comes as the Labour leader of the council has warned there will be further "brutal" decisions over the next two years because of funding cuts.
Keith Wakefield said the authority would receive £46m less from central government next year and had a projected reduction of another £23.4m for 2016/17.
"There's no point sugar-coating it," he said.
"The relatively straightforward choices have already been made so now we are left with the really unpalatable ones."
Leeds currently has 36 libraries, after 14 were closed in 2011 to save £625,000.
Opening hours are being reduced at all except for Methley and the three "community hubs" - Armley, Crompton Road and Middleton.
The biggest change will be at Gildersome, where weekly opening hours will be cut by almost half, from 21 to 11.
Elsewhere, most libraries will have reduced evening hours, with others closing for lunch and on Sundays.
About 215 members of staff will be affected by the changes.
The council said they would be "offered new rotas with the same total hours although in some instances a change of location may be required".
A council report said the job losses would largely be found through "natural wastage" as recent appointments have been made using temporary contracts.