Care home worker's grooming concerns 'not followed up'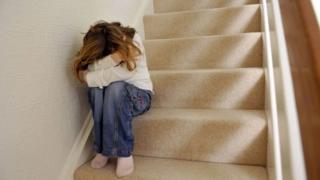 A former employee at a Bradford children's home where underage girls were allegedly groomed by older men has claimed her concerns about child safety were not followed up.
Louise said she reported girls being taken from the home at least ten times from 1992 to 1993.
The claims come after a 21-year-old woman said she was abused at the home for six years from the age of 13.
Police and council bosses said they were looking into the claims.
An independent report last month found that at least 1,400 children were sexually exploited in Rotherham, South Yorkshire, by gangs of men predominantly of Pakistani origin between 1997 and 2013.
Louise, who has used a pseudonym to protect her identity, told the BBC she saw girls being driven off in taxis before returning hours later, often under the influence of alcohol or drugs.
"It was not just the fact they were going off with friends, it was more than that. At worst, I assumed they were going off with adults and, yes, possibly, having sexual relations with them."
'Shocked and saddened'
Louise said it was routine to contact the police and social services and to log the details in the home's log book, but she claimed no further action was taken.
She said: "It makes me feel really angry now. I trusted the system... I trusted the people who were senior to myself and I just always assumed that things were being followed up."
Gerry Sutcliffe, Labour MP for Bradford South and leader of Bradford Council from 1992-1994, said he was "shocked and saddened" by the claims.
He said: "I think there should be an investigation [into] why it did not come to our attention."
Bradford Council said it was working with the police to protect current victims of child sexual exploitation and investigate historical concerns from the public.
Russ Foster, Assistant Chief Constable of West Yorkshire Police, said "The police have no records of any allegations of abuse or exploitation of children at the home from that time. However, we are looking into this matter."
To hear the full interview with Louise listen to BBC Radio Leeds from 06:00 BST onwards.