Nathan Harrison's parents pay tribute to four-year-old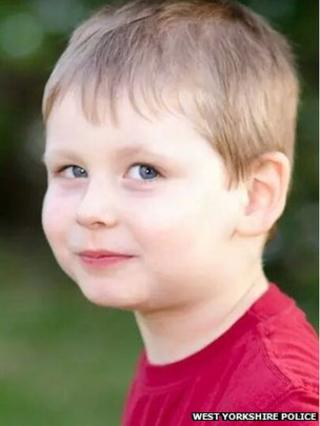 The parents of a four-year-old boy who died in a house fire have paid tribute to their son.
Nathan Harrison died in hospital after the fire at his house in Sunnyhill Grove, Keighley, on Monday.
Jodie Collins, his mother, said: "Our beautiful boy Nathan was the most loving, happy sweet child and he loved everybody."
West Yorkshire Police said an investigation into the blaze in a rear bedroom was continuing.
"He was the closest person to his brother, and now he has sadly gone," his mother added.
Chris Harrison, his father, said: "We all loved Nathan dearly. We are all distraught.
"He was a beautiful little boy. We will miss him."
Nathan's 10-year-old brother was also treated for the effects of smoke inhalation from the fire.