Allotment holders in Leeds win rent battle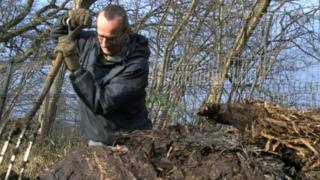 Allotment holders have won a legal battle against plans to almost double rental charges.
Leeds City Council announced plans last year to raise the rent from £38.50 a year, to £58 in 2014 and £72 in 2016.
However, Leeds and District Allotment Gardeners Federation (LDAGF) challenged the rise by judicial review, branding the rent hike "unreasonable".
On Tuesday a high court judge said the proposal was unlawful. The council said it would consider lodging an appeal.
Irwin Mitchell, lawyers for the LDAGF, said the group had raised concerns the increase may "put off people having an allotment and also price many current plot holders out of a hobby they love".
The LDAGF, which represents allotment owners at about half of the 97 sites run by Leeds City Council's Parks and Countryside service, welcomed the judge's ruling.
Federation secretary Judy Turley said: "The Federation has worked with Leeds City Council since 1917 and has enjoyed a good co-operative working relationship.
"We look forward to recommencing that relationship with Leeds City Council to continue to develop the management and provision of allotments in Leeds."
'Disappointed'
In a decision handed down at the High Court in Leeds, Judge Behrens said the proposal was unlawful as it failed to take account of legislation which states the rent for an allotment must be such that a "tenant may reasonably be expected to pay".
He said the proposed new rents from 2014 onwards would be quashed.
The council announced plans to implement the rise in September 2013, saying it wanted to recover its £133,000 subsidy for allotment provision.
A council spokeswoman said: "We are disappointed to have lost part of this case on a narrow point of law.
"We will now be considering an appeal, while assessing the judge's comments and bringing a report back to our September executive board."